Hello and welcome to FUSION! We are thrilled to be teaming up with the ladies over at CASE this Sketch! We want you to try to combine our challenges...if you would like! Or you are still able to just use the sketch or just the inspiration photo! Be sure to link up at both challenges if you combine the Inspiration Photo and the Sketch! Or if you just use the sketch! Have fun!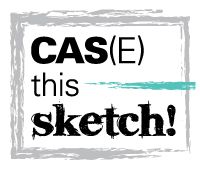 PLEASE
NOTE:
This Challenge will only be on for ONE week...because we are combining with CASE this Sketch! So this challenge will end on
Wednesday, June 25th at Noon (PST).
PROCEDURES:
1. Play with just the sketch challenge.
2.
Play with just the inspiration photo challenge.
3. Or you can create
FUSION
by combining
BOTH
challenges into one card.
4. Use the challenge graphic and link back to Fusion in your post.
5. Please read the other considerations on the
Our Rules Page
before playing along.
Here are some fabulous cards by our design team showing you how it works!

Winners: Will be chosen by the two challenge teams and announced on Saturday, June 28th on this blog and over at CASE this Sketch! Happy stamping!